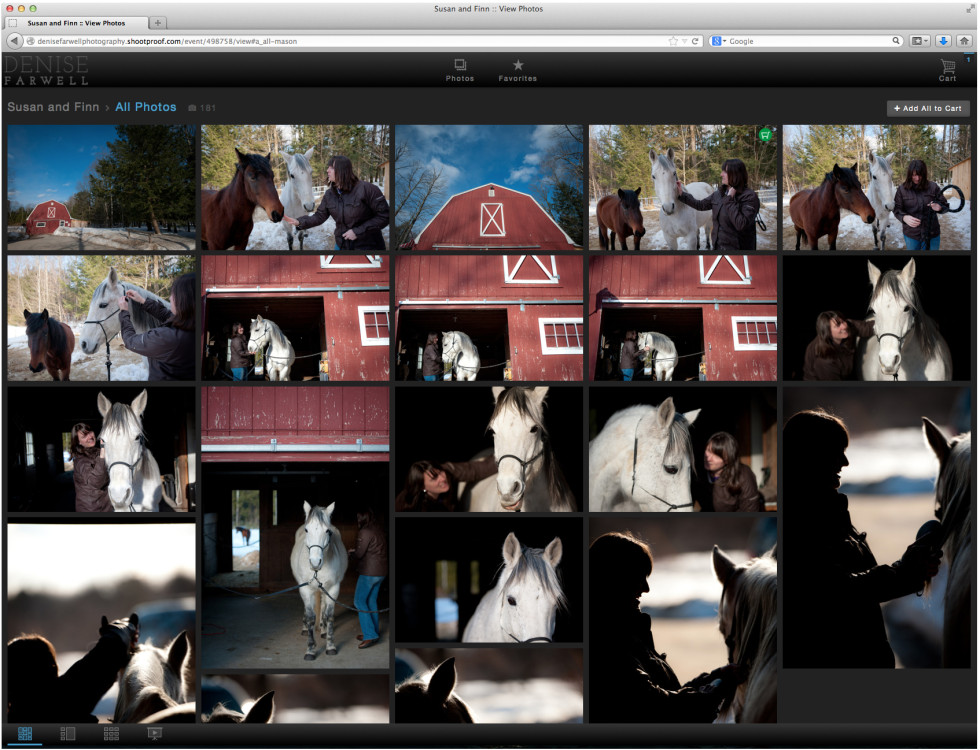 BARN SESSIONS
Ever since I went to horse camp as an 11 year old girl I have been passionate about horses.  I currently have two myself, a Thoroughbred and a Quarter Horse, and live just outside Portland, Maine on a ten acre farm.  I have been a professional photographer for 8 years and am happy to offer something called a Barn Session for my equine loving clients. I'll come to your barn and photograph you doing the everyday things you do with your equine partner. These activities might include feeding, grooming, riding, anything you enjoy doing together. Then we'll do some posed portraits to to round out the session.  These are images you'll treasure that show the true connection you have with your horse!
The session includes:
1-2 hours of shooting

Approximately 50-100 professionally toned images

An online gallery to order prints, download digital negatives, and share with family and friends
Interested? CLICK HERE and  we can set something up!